Plants are one of the very important thing for the earth to become survivable due to the photosynthesis process and all other benefits provided by them. According to the Cell theory all living beings are created from cells. That means we can further investigate the structure and functions of plants.
Bunch of cells showing similarities and in origin, growth and designed to work on very special tasks are known as tissues. So, here you're going to learn about plant tissues and their structures and functions.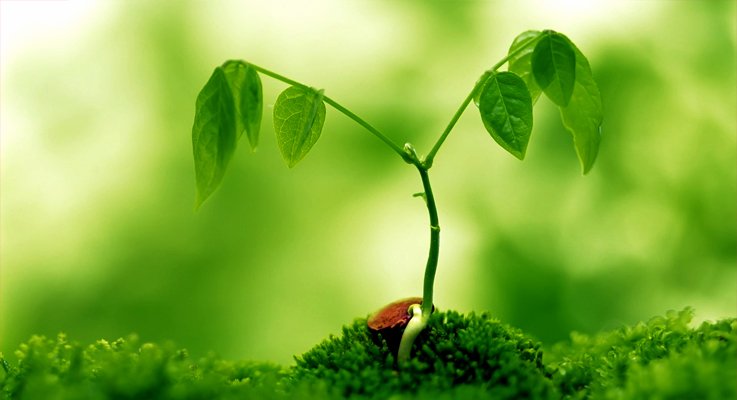 Types of Plant Tissues
Just like animals have their own tissues, plants too have these. There are 2 types of plant tissues as Meristematic Tissues and Permanent Tissues. The meristematic tissue cells have the ability of dividing and they are situated in the root apex and stem apex. However, after some time these tissues are turned into permanent tissues.
We can further divide the permanent plant tissues to 2 types and those 2 types can be divided to 5 more tissues as mentioned below.
Simple Permanent Tissues
Parenchyma tissue.
Collenchyma tissue.
Schlerenchyma tissue.
Complex Permanent Tissues
Xylem tissue.
Phloem tissue.
Parenchyma Tissue
Parenchyma tissue cells are living cells which are spherical or elongated in their shapes. As you know plant cells have cell walls even animal cells don't have it. So the cell wall of this tissue is made with pectin, cellulose and hemicellulose.
Parenchyma cells act as a packing tissue in the outer cortex and the central pith of young stem and roots. These cells have an important property of osmotic property. They provide support and becomes tightly packed when turgid happens.
You can see these tissues in potato stem tuber as food storage tissues. There are specialized parenchyma tissues such as guard cells, epidermal cells, endodermic cells, companion cells, pericycle cells and parenchyma on the leaf blade.
Collenchyma Tissues
Collenchyma tissues have a polygonal shape of living cells with corners thicken with cellulose and pectin. So these cells are adapted to provide extra structural support and mechanical energy to the plant.
Sclerenchyma Tissues
Shape of the schlerenchyma cells are elongated and cell walls are thicken by lignin. Plant gets very strong support and strength since these are heavily deposited with lignin. There are some areas where you cannot find any lignin deposits and these areas known as simple pits.
The surrounded cells are interconnected through these minute simple pits. The cells are designed as a sheet to form the tissues.
You can see fibers in the coconut shells and in the stem, those are formed by schlerenchyma cells. Some fibers are formed as solid rods too.
There is another type of schlerenchyma cells as stone cells which are also deposited with lignin. The grittiness of the pear fruits is coming from these cells.
Xylem Tissue
Xylem tissue is one of the major plant tissues that many have heard at least once. Xylem tissue is the responsible tissue for conducting mineral salts and water throughout the plant. Tissue contains 4 cell types namely vessel elements, tracheids, xylem parenchyma and xylem sclerenchyma.
Tracheids and Vessels
Tracheids are lignified and elongated which have single cells. Structure known as simple pits are available in low thicken areas just like schlerenchyma tissues. Water is passing through tracheids and simple pits regularly. The tracheid walls are lignified as spiral or annular.
The vessel elements are cylindrical and very long. The cell walls are lignified as reticulate, spiral, scalariform and annular. Due to the absence of cross walls, water can pass through vessel elements with minimal disturbance. Another important feature of vessel cell walls is the high tensile strength.
And the length of these vessels may be few centimeters or meters.
Xylem Parenchyma and Xylem Sclerenchyma
Both of these cells are very similar to parenchyma and sclerenchyma cells which have been explained above. These are located with tracheids and vessels. There are xylem fibers which provide extra energy to the xylem tissue. Xylem fibers create a radial sheet of tissue known as Medullary Ray.
It maintains a living link through the wood between pith and the cortex.
Phloem Tissue
Sieve tubes, parenchyma, sclereidons, fibers and companion cells are the 5 types of Phloem tissue. Translocation of food solutions throughout the plant is done by the sieve tubes which are long and have a tube like structure. They are formed by end to end fusion of sieve tube elements.
The sieve cells don't have a nuclei. Cytoplasm of the sieve cells are limited to the layer around periphery of the cells. Companion cells and the adjacent sieve tube cells together forms a functional unit. Sieve plate is formed by two adjoining sieve tube cells.